---
VOODOO3 MCMM - UNRELEASED BOARD.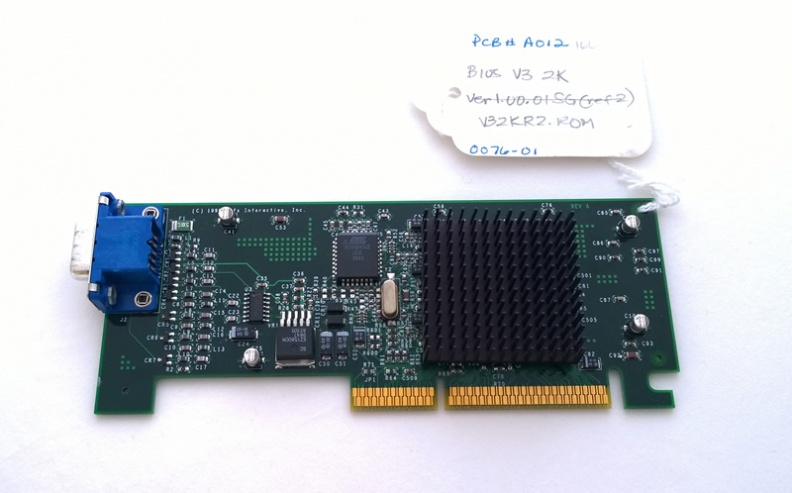 Codename: AVENGER MCMM
Internal Status Code: PROTOTYPE -Internal Lab card - unreleased board.
Memory: 16Mb SGRAM
Date: 26-99
Rev. 600-0076-01 A
Core / Mem: 143MHz
Engineering toe tag: PCB #A012
Note:

Front side PCB (Multi Chip Module). Memory on the IC substrate (not on the PCB). Experimental design.
Working across a V3-2000 SGRAM bios.
Stable 183MHz core / mem speed - 2/3D.